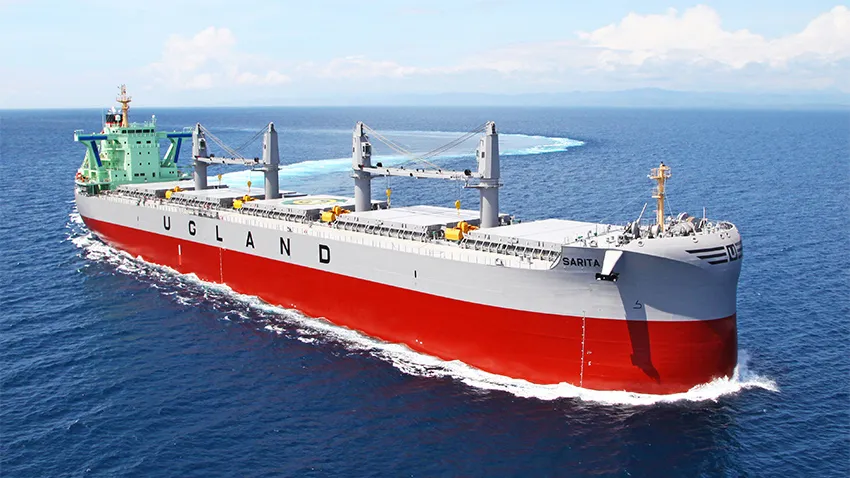 NAMING AND DELIVERY OF MV SARITA
Naming seremony at Tsuneishi Heavy Industies Inc.
On 15 November, newbuilding SC 330, MV Sarita, was named and delivered in a ceremony at Tsuneishi Heavy Industries (Cebu) Inc., on the Philippines, by Sponsor Ms Mari Helene Aas.

MV Sarita is an ultramax bulk carrier, type TESS-64, of 64 000 tdw. Ugland has taken delivery of totally 9 vessels from Tsuneishi, Cebu, since 2001.

The vessel is on a one-year charter to Swire, Singapore.