Today, Ugland Shipping AS and Skipsaksjeselskapet Kysten took delivery of two new barges (300 x 90 x 20 ft) from Dalian Shipyard in China.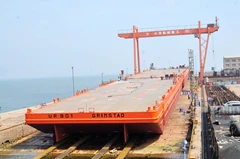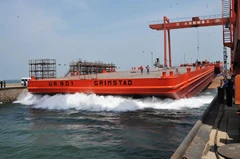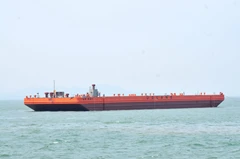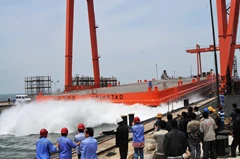 The new barges were named UR 901 and UR 902 during a naming and delivery ceremony which took place at the yard with invited guests. The proud godmothers are Maren Aasland (daughter of the head of Ugland Construction AS, Øyvind Aasland) and Gerd Bogenes (Ugland Marine Services AS' Vice President Bjørn Bogenes' wife).
The barges have a deck strength of 30 t/ m² and are equipped with a built-in ballast water treatment system, a new feature of this type of tonnage. The barges will join the Ugland Barge Pool, which will then include 21 units.