The J.J. Ugland Companies has signed a contract with Kleven Maritime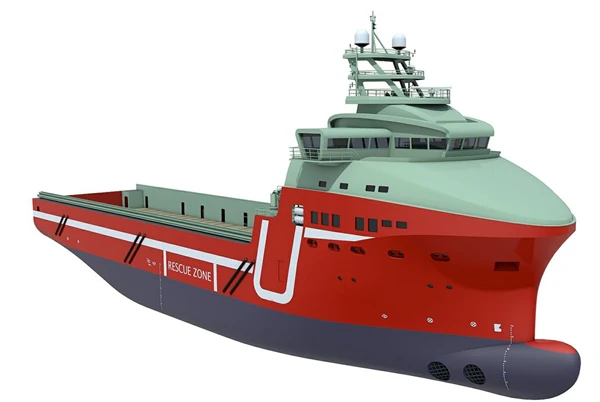 The J.J. Ugland Companies has contracted a new platform supply vessel of the SALT 100 PSV design at Kleven Maritime, see enclosed press release. This is a state of the art PSV, integrating safety with environmentally friendly propulsion and operational flexibility. The vessel is scheduled for delivery first quarter 2014. This contract is a natural follow up to the strategic move made late 2011 when the EVITA, a PSV of the VS 485 MK II was ordered and will be delivered end June of this year.
For more information please
see the enclosed press release
from Kleven Maritime or contact our Chairman Jørgen Lund, phone +47 22 39 89 09.
Press release